Laura Johnston Studios
Transforming Spaces, Transforming Lives
Laura Johnston Studios
Transforming Spaces, Transforming Lives
Laura Johnston Studios
Transforming Spaces, Transforming Lives
Laura Johnston Studios
Transforming Spaces, Transforming Lives
Laura Johnston Studios
Transforming Spaces, Transforming Lives
Laura Johnston Studios
Transforming Spaces, Transforming Lives
Laura Johnston Studios
Transforming Spaces, Transforming Lives
Landscape and Architecture
The work of Laura Johnston Studios positively transforms our experience of public spaces through creative design and the innovative application of materials.
Ranging from sculptural installations to the design of whole spaces, Laura's work brings inspiration and delight into the places we inhabit.
Laura Johnston established her practice in 1996 and since then has completed numerous large-scale projects throughout the UK. A multidisciplinary approach enables Laura to collaborate with architects, engineers and other creative professionals in the creation of bespoke installations.
Having studied 3D Design, in 1997 Laura completed the UK's first practice-led PhD exploring the architectural application of thin-film coated glass. Since then, Laura has become a Fellow of the Wolfson Research Institute for Health and Wellbeing, working in partnership with Durham University on the Enlighten Research Project which explores design and well-being.
Driven by the belief that the physical environment has a direct impact on how we feel, research continues to inform her studio's approach…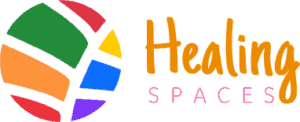 In 2022 Laura Johnston launched Healing Spaces North East, a not for profit Community Interest Company dedicated to transforming internal and external hospital spaces through innovative and evidence-based design. Delivering life changing experiences, this work positively changes environments for patients, visitors, and staff with the aim of hastening recovery and improving general well-being. Laura is passionate about this work and applies her vast experience of successfully delivering public art and design projects to this new challenge. The work of Healing Spaces North East is research based and supported by the Enlighten Project – Wolfson Research Institute for Health and Wellbeing, Durham University